Upcoming Games
BlazBlue: Cross Tag Battle (Switch, PS4, PC) – June 5
The Elder Scrolls Online: Summerset (PS4, Xbox One, PC) – June 5
ONRUSH (PS4, Xbox One) – June 5
Shaq Fu: A Legend Reborn (PS4, Xbox One, Switch, PC) – June 5
Vampyr (PS4, Xbox One, PC) – June 5
MotoGP 18 (PS4, Xbox One, PC) – June 7
Flashback: Remastered Edition (Switch) – June 7
Sushi Striker: The Way of Sushido (Switch, 3DS) – June 8
Super Bomberman R (PS4, Xbox One, PC) – June 12
Jurassic World Evolution (PC, PS4, Xbox One) – June 12
Lego: The Incredibles (PS4, Xbox One, Switch, PC) – June 15
Mario Tennis Aces (Switch) – June 22
New Gundam Breaker (PS4, PC) – June 22
Far Cry 3 Classic Edition (PS4, Xbox One) – June 26
Lumines Remastered (PC, Switch, PS4, Xbox One) – June 26
Ys VIII: Lacrimosa of Dana (Switch) – June 26
Crash Bandicoot N.Sane Trilogy (Switch, Xbox One, PC) – June 26
The Crew 2 (PC, PS4, Xbox One) – June 29
Wolfenstein II: The New Colossus (Switch) – June 29
E3 2018 Conference Dates and Times
EA: Saturday, June 9 - 1:00 p.m
Microsoft: Sunday, June 10 - 3:00 p.m
Bethesda: Sunday, June 10 - 8:30 p.m
Devolver Digital: Sunday, June 10 - 10:00 p.m.
Square Enix: Monday, June 11 - 12:00 p.m
Ubisoft: Monday, June 11 - 3:00 p.m.
PC Gaming Show: Monday, June 11 - 5:00 p.m
Sony: Monday, June 11 - 8:00 p.m
Nintendo: Tuesday, June 12 - 11:00 a.m
*All times are in Central Time (CT)
Onrush
ONRUSH is an exciting looking off-road arcade racing game from Codemasters. It's about speed, takedowns and teamwork with high-tempo thrills that focus on fun, excitement and the spectacular. Onrush looks to be a mix of Burnout and Split/Second--two exhilarating arcade racers that featured some outrageous carnage.
ONRUSH releases on June 5th for PS4 and Xbox One. Looks like I'll have to dust off the PlayStation for this one. Read more about ONRUSH on the official website.
Vampyr has an interesting premise. London, 1918. You play as newly-turned Vampyr Dr. Jonathon Reid who has vowed to find a cure to save the city's flu-ravaged citizens, but as a Vampyr you are cursed to feed on those you vowed to heal. You need to survive long enough to save the city, but you must also be prepared to live with the consequences. Who will you sacrifice for the greater good?
Crash Bandicoot N.Sane Trilogy
Crash Bandicoot N.Sane Trilogy released for PS4 a year ago, but on June 26th Crash Bandicoot will finally be making his remastered way to PC, Xbox One, and Switch.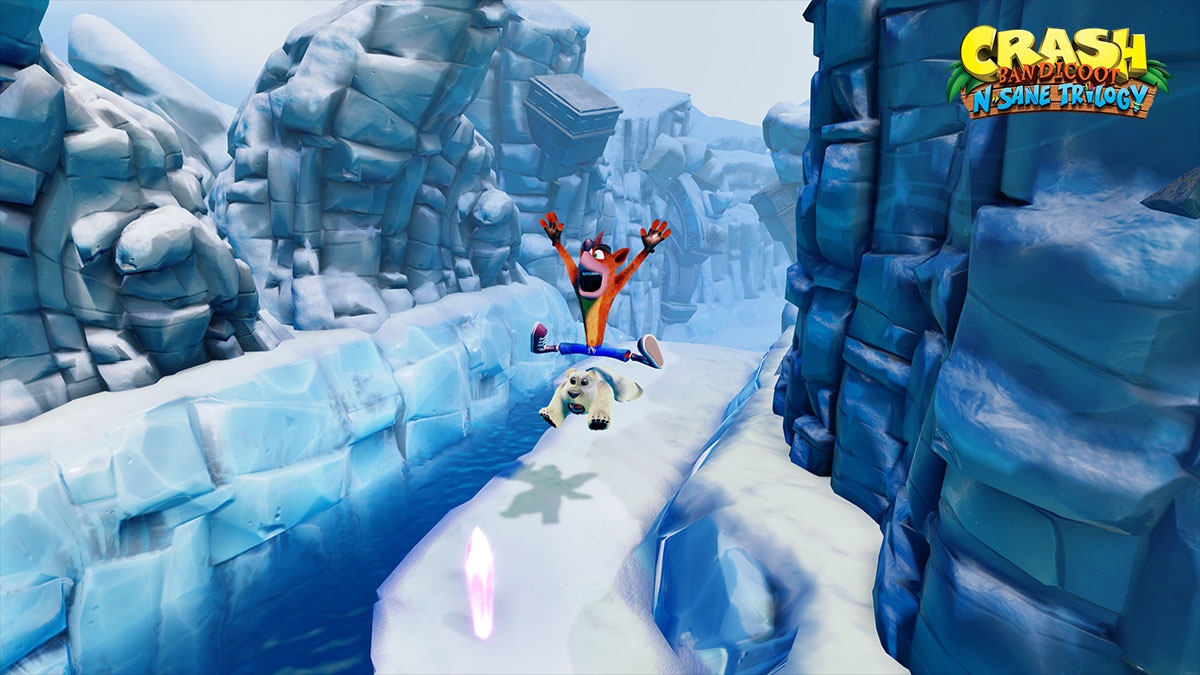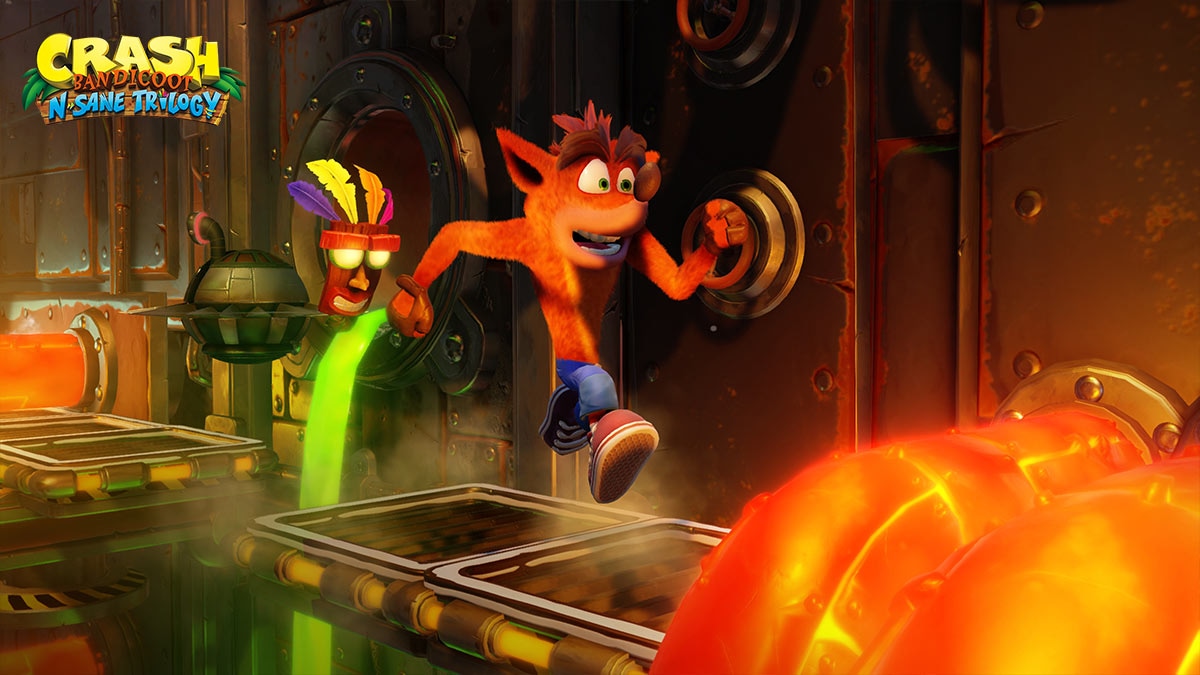 What I Am Playing
I have recently started playing The Elder Scrolls Online. I do not typically play MMOs because my internet is awful out here in the woods in Alabama, but The Elder Scrolls Online actually holds up pretty good. Dolmen activities are ridiculous, but I am sure that even with high-speed internet, Dolmen activities are still pretty ridiculous with the amount of players that rush to them for spoils.
I'm doing a miniseries called "The Adventures of Vant-aj," which serves as a pseudo-review/pseudo-journal. Click here to check that out.
While I was waiting for The Elder Scrolls Online to download, I started playing Fallout: New Vegas again and will probably return to that when I get bored with Tamriel.
EXPANSIONS - THANK YOU READERS
When I started GAME CACHE, it was just a blog on Tumblr where I periodically posted 10 screenshots from games that I was playing. I was fed up with the amount of bullshots appearing on store pages and in promotional material and wanted to provide a way for fellow gamers to see what the games actually look like.
I wanted to do more with GAME CACHE, though and have spent the last few months thinking about what I could do to grow the site. Game galleries, reviews, miniseries, and a monthly newsletter.
The game galleries will continue and will become more frequent again. Every time I upload a game gallery, I will also write a review for the game. If I fall in love with a game, I will do a miniseries documenting my time with it. The first miniseries just started ("The Adventures of Vant-aj"). And this of course is the first monthly newsletter. I'm calling it EXPANSIONS and I thank you for reading!
Disclaimer: GAME CACHE does not own any of the images or videos contained in this issue of EXPANSIONS.